"The main reason I train horses is because I really love it." – Danny Williams
Danny told the Sydney Morning Herald and the team's love of racing and the thoroughbred is evident when every horse is turned out in outstanding condition for every race.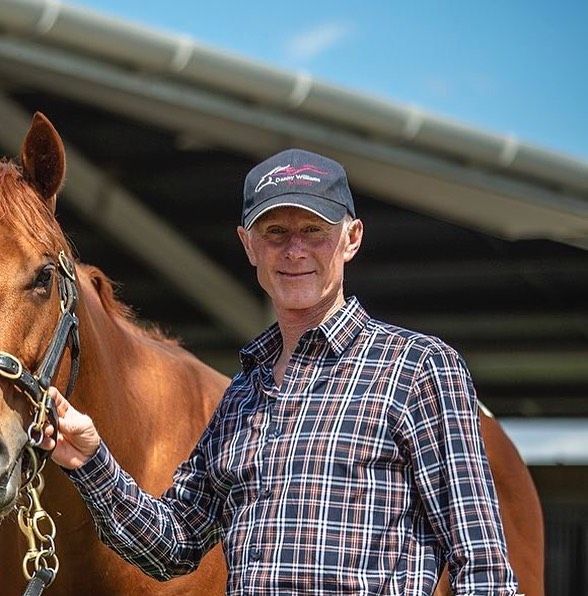 Danny's Goulburn stable has him perfectly placed for races in Sydney, Melbourne, Victoria or New South Wales but he's not shy about loading up his eight-horse float to take a team to any meeting anywhere.
With the Goulburn course proper, multiple grass tracks and sand and hill tracks at his disposal, Williams has the tools at his disposal to get every horse he works with to peak in every preparation.
A strike rate over almost 20 percent throughout his 18 years as a trainer is a testament to Danny Williams Racing's ability to prepare and place every horse to perfection.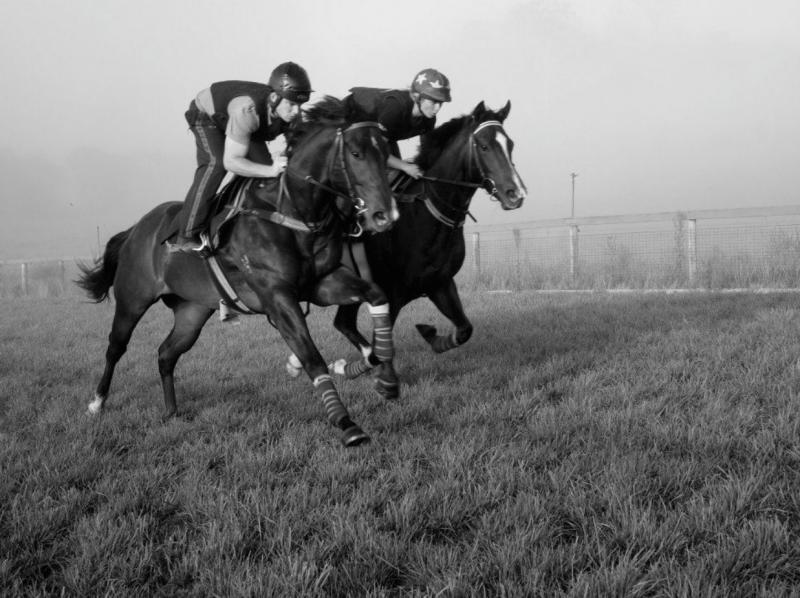 Services
What We Can Do For You
PROFESSIONAL TRAINING
Danny is a hands on trainer who applies a flexible training approach for each horse, treating them as individuals and working to find their best results. His attention to every detail and care for his horses is paramount.
COMMUNICATION
Regular communication with owners on their horse's wellbeing, progress, training and racing plan is provided to all our individual owners.
This interactive website provides each individual owner with personal communication from Danny, keeping them informed of their horses activities.
OWNER INVOLVEMENT
We encourage and welcome owners to visit our stables to watch their horses in work, not just on race day. Danny is always available for a chat and enjoys owner interaction. At Danny Williams Racing our owners are our community and our friends.
BECOME AN OWNER
HORSES AVAILABLE
Experience the excitement of racing a horse with Danny Williams Racing. As horses become available they will be listed here. Should you wish to discuss ownership opportunities, please don't hesitate to get in touch by registering your interest below.
Sign up and be the first to hear of our latest purchases
Upcoming Runners
Recent Winners
| Horse | Date | Race | Margin | Jockey |
| --- | --- | --- | --- | --- |
| Prince Nicconi | Jul 24, 2022 | 4 - Sapphire Coast | 1.00 | Nick Heywood |
| Bandi's Boy | Apr 23, 2022 | 1 - Royal Randwick | 1.00 | W Pike |
| Rosie's Gift | Apr 14, 2022 | 4 - Albury | 0.80 | M A Cahill |
| Shelby Sixtysix | Mar 19, 2022 | 9 - Rosehill Gardens | 0.20 | R Dolan |
| Shelby Sixtysix | Mar 12, 2022 | 5 - Rosehill Gardens | 1.30 | Tommy Berry |
| Shelby Sixtysix | Feb 26, 2022 | 1 - Royal Randwick | 1.50 | W Pike |
| Jalmari | Feb 13, 2022 | 4 - Nowra | 0.10 | J Mallyon |
| Post Free | Feb 06, 2022 | 6 - Goulburn | 0.10 | M A Cahill |
| Prince Nicconi | Feb 06, 2022 | 1 - Goulburn | 1.00 | M A Cahill |
| Prince Nicconi | Jan 26, 2022 | 6 - Wagga | 2.30 | M A Cahill |
Latest Results
| Horse | Date | Race | Finished | Margin | Jockey |
| --- | --- | --- | --- | --- | --- |
| Prince Nicconi | Aug 13, 2022 | 6 - Kembla Grange | 6 | 1.20 | Nick Heywood |
| My Blue Jeans | Aug 13, 2022 | 7 - Kembla Grange | 12 | 5.00 | Jess Del Frari |
| Ribeauville | Aug 13, 2022 | 8 - Kembla Grange | 2 | 0.10 | R Hutchings |
| Chubby Pop | Aug 13, 2022 | 5 - Kembla Grange | 12 | 7.40 | Ms J Taylor |
| Bella Broadway | Aug 13, 2022 | 1 - Rosehill Gardens | 5 | 1.80 | Tyler Schiller |
| My Blue Jeans | Jul 29, 2022 | 7 - Goulburn | 3 | 3.80 | Nick Heywood |
| Bella Broadway | Jul 24, 2022 | 7 - Sapphire Coast | 5 | 4.00 | Nick Heywood |
| Rent A Rock | Jul 24, 2022 | 7 - Sapphire Coast | 4 | 3.40 | Q Krogh |
| Ribeauville | Jul 24, 2022 | 7 - Sapphire Coast | 11 | 7.60 | Billy Owen |
| Prince Nicconi | Jul 24, 2022 | 4 - Sapphire Coast | 1 | 1.00 | Nick Heywood |
SOCIAL MEDIA
FOLLOW US HERE…